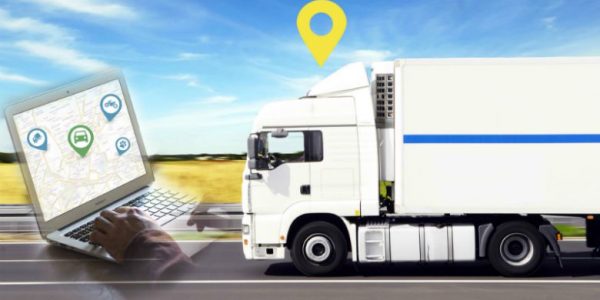 Fleet Tracking Software
In today's business world, operators with commercial vehicles reply on Global Positioning Systems (GPS) to manage their assets, including vehicles, equipment and personnel.
GPS fleet tracking software allows managers to use these assets in the best way possible, while efficiently promoting safety and improving productivity. This reliable technology is used in GPS fleet tracking to establish and quickly determine the position of various trucks in the fleet.
GPS fleet services are beneficial to commercial vehicle operators in many ways, including:
Why GPS Trackers Help The Trucking Industry
Real Time Live GPS Location
Reduce Fuel & Maintenance Costs
Assists in Theft Recovery
Top Benefits of GPS Tracking for Fleets
Our GPS Fleet Tracking Solution allows you to:
Quickly Locate and Re-route — Save money by knowing which operator is closest to your customers
Track Idle time, Fuel usage, maintenance events, and miles
Gather information on drivers – speeding, acceleration, hard braking – Promote Safety
Make better informed decisions as a Fleet Manager
Receive Alerts by SMS or through our Mobile app – Allows Fleet Managers to track from anywhere at anytime
Asset Recovery – Millions of dollars of theft is committed each year. Quickly Recover your trucks if stolen!
Why Trucking Companies use GPS Trackers?
Top 3 Reasons Fleet Managers choose a GPS tracking solution for their fleet management program.
More on GPS Trackers for Fleet Managers
Routing
To maximize the productivity and efficiency of your fleet, it's good to know exactly where all of your vehicles are at all times. With GPS fleet tracking, a manager or dispatcher can accomplish this, while determining if issues like heavy traffic is hindering productivity.
Based on the information received via GPS, the manager and/or dispatcher can then determine an estimated time of arrival and give customers who are expecting a delivery or service call more reliable information.
Reliable location tracking can give managers more flexibility by catering to unplanned or last minute requests from customers, while locating the closest vehicle to respond in the shortest time possible.
Route changes can also be made by utilizing GPS fleet tracking software. This is done by allowing the manager and/or dispatcher to plot changes, while communicating effortlessly with his or her driver. This is especially helpful when there are heavy traffic jams or roadblocks, or even when bad weather strikes.
Reductions in Fuel and Maintenance Costs
GPS fleet tracking also helps avoid heavy traffic situations by re-routing to alternative roadways, thus decreasing engine idling and wasted fuel. Being able to change routes based on real-time information, including weather and traffic patterns, reduces maintenance costs that can happen because of exposure to difficult conditions.
Monitor the Driver
Speeding, hard braking, rapid acceleration and sudden cornering are examples of the type of information that is recorded on GPS fleet tracking devices. This data is useful for driver performance evaluations and can also be used for training purposes, while promoting safe driving habits.
There are two benefits to driver monitoring:
Lower your accident rate, as well as violations and other incidents that could potentially incur fines and other penalties

Help operators practice good driving habits, which protects their employment and prevents potential liability concerns.
Safe and Secure
GPS fleet tracking has a geo-locating capability that protects drivers from harm. For instance, drivers that need assistance can ask for help, which should arrive faster and without any significant delays. If need be, a tow truck, repair vehicle, law enforcement vehicle or emergency unit can respond quicker and more efficiently.
A GPS can also compensate for loss of visibility or visual reference points during bad weather, because it relies on electronic data that is not affected by darkness.
Monitoring Assets
Maintaining control of assets is an integral part of managing any business, and GPS fleet tracking can provide a current position for every one of your assets at any time of the day. GPS fleet tracking can also reveal whether an object is in motion or not, which helps managers detect theft and prevent loss, while also being aware of unapproved use of fleet vehicles and/or equipment.
Download our fleet tracking PHF