Low Cost GPS Tracker
Improve Safety
Global Satellite Positioning System or GPS, as we know it, was first developed to help with military advances, but over the years, it has come to be so much more than that. Real-time GPS trackers have become tracking assets for vehicles, even individuals and it comes in different shapes and sizes, too. One of the most popular in the market which is being used to provide personal safety is the portable GPS device that has a built-in battery. Not only does it provide personal safety but it can also keep track of someone close to you, especially when in a foreign country. This personal tracker offers real-time location and can be used anywhere in the world as long as a GSM signal is available, making this the best option if you have an executive staff who does a lot of traveling around the globe.
Cost-Efficiency
There are a lot of businesses who are now using real-time GPS tracking. Whether they manage a large fleet of trucks traveling from coast to coast or run a local hometown pizza delivery restaurant, deciding to use real-time GPS tracking can help reduce cost and increase total efficiency by giving managers the ability to pinpoint the precise location and speed of their vehicles live on interactive maps online. You can cut cost using an affordable GPS tracking system. This lets business owners track their vehicles and make fast and informed decisions for unexpected events like last minute changes in schedule or re-routing.


Other real-time GPS tracking systems provide detailed reports to fleet managers making it possible to evaluate the good or bad driving habits of each of their drivers. Another positive aspect is getting useful maintenance data on each of the vehicles they own.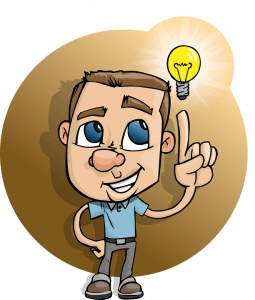 Improve Decision Making
For the owner of a fleet, knowing the precise location of each and every vehicle that you own, at all times is extremely useful with crucial information to allow fleet managers and dispatchers to:
Navigate around traffic jams and possibly substitute one driver for another.
Add or remove a route from the original schedule.
Flexibly schedule drivers for last minute and/or unexpected deliveries.
Locate and recover a stolen vehicle.
Oversee the drivers' position without having to distract them with phone calls thus reducing the risk of accidents.
With the advanced technology of a live GPS tracking system, you can be confident that the data location provided is highly accurate, if not, then at least a few feet away from where the vehicle is at that moment. Also, you know it's continuously updated in as little as every couple of seconds and may be viewed live on any 2D or 3D map via any Internet-enabled smart mobile device, tablet or computer making it amazingly possible to manage the entire fleet from an office or home desk or even while on the move, 24 hours a day, 7 days a week.
Better Management
In any company, saving time, money and resources are absolutely a must. This is possible with a live GPS tracking system, with the reports you receive, you will now be able to point out the current location of every vehicle enabling you to track their every movement thus allowing them to focus on priorities in every vehicle operation.
Some real-time GPS tracking systems even take reporting to a whole new level by providing important diagnostic data. To name a few:
Low battery and fuel warnings
Harsh braking and idling warnings
Rapid acceleration as well as high-speed warnings
Current speed and excessive use of RPM
Odometer readings
VIN number of the vehicle
Fleet managers can now use the built-in reporting system to generate historical reports for each vehicle and to stay on top of things especially preventive maintenance issues. They can also use the information to monitor specific drivers. This proves useful whenever there is an issue regarding driver misuse or hazardous driving.
Who can benefit from Real-Time GPS Trackers?
Real-time GPS tracking systems can benefit all kinds of public or private vehicle, may it be large or small, such as:
1. Public service organizations including rescue, snow plowing, police, environmental and forestry services.
2. Public vehicles like buses, taxi services or car rentals.
3. Localized material transport such as catering, messenger service, parts delivery, cartage.
4. Long-haul trucking services.
5. Companies that specialize in time and temperature sensitive, classified or hazardous materials.
There are many other uses for real-time GPS trackers such as monitoring newly hired drivers or record where you have hiked. You will be able to locate your staff anytime, anywhere worldwide and you'll be able to store the data location from the past 6 months. In a business, field employees are expensive assets by sustaining their safety also their health, while improving productivity in a corporate interaction is a vital key to your business and its financial success. This is now made possible with the GPS tracker real-time which allows you to easily track real-time activities of employees deployed in the field.

Jill Thompson comes to us from Geneva Switzerland as our Public Relations guru. She has extensive writing experience and a Bachelor's Degree in Journalism from Webster University in Geneva. Jill is an accomplished writer with over 10 years experience writing for online and printed publications in Europe. Jill has two dogs and 1 baby boy named Bailey and enjoys spending time traveling.