Cars & Vehicles
Why track your vehicle? Every 45 seconds in the U.S. a car is stolen. Over 800,000 vehicles are stolen every year. An average of 9 teens per day are killed in an accident. So many businesses and consumers are beginning to understand why you need a real time Did you know that nearly ONE MILLION automobiles are stolen in the United States every year, an average of one ever 45 seconds? It's a big business these days, which is why many consumers and business owners have come to understand the importance of using GPS Tracking Technology in their day-to- day lives.
Real Time GPS Tracking
As you're probably already aware, a real-time GPS tracking device can tell you, at
any time, the location of your vehicle or vehicles. But we go much further than that –
we give you free, added features that allow you to also track the vehicle's speed,
how much fuel is being used, the vehicle's travel history and even the exact address
where it's located.
Alerts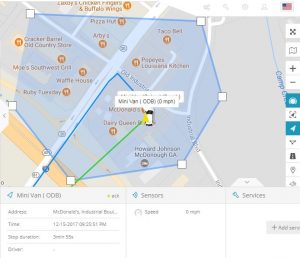 These can be set up through your Smart Phone or, if you prefer, via email, text
messages or through our GPS Tracker Mobile App. Alerts can be set up for when
your vehicle enters or leaves a geo-zone, if the vehicle is speeding or even when it
stops.
Geofence Feature
With this feature, you can set up geographic boundaries for specific areas, and
receive alerts when the vehicle enters or exits those locations. Benefits include
recovering quickly from theft, ensuring loved ones don't get lost, and many more.
This feature also works well with young and/or inexperienced drivers, so you can
monitor them and make sure they're following the rules of the road.
Battery Powered, Connected Power or OBD Devices
SATX Technologies carries three GPS vehicle tracking devices – in-dash, magnetic
and on-board diagnostics device (OBD). The OBD plugs directly into a special port in
your vehicle and utilizes power from the battery. The magnetic device can be placed
anywhere, is great for covert vehicle tracking and can hold a charge for weeks at a
time. The in-dash trackers can be hidden under the dash and can connect easily to
any power source.
In Dash GPS Trackers are Best For:
Dealership GPS Tracking
Our real time gps tracking device for cars bring you live GPS tracking data from anywhere at anytime. We have partnered with all Major Cellular service providers to ensure real time data and live feeds are delivered fast! Kyle Fitzgerald SATX Technologies Chief Technology Officer
Why do People Install GPS Trackers in their Vehicles?
These are the top 3 reasons Why people install Real Time GPS Tracking Device For Cars
GPS Tracker Capabilities
SATX devices boast a wide array of features, which include:
24-7 Real Time GPS Tracking
Mobile, Tablet, PC web interfaces. – Free Download in App store
SMS or Email alerts real time for geofencing or speeding
Integrated with Google Maps complete with Business names for easy reference
Low cost per month – Starting at $15.95 (40-50% Cheaper Subscription that the rest)
Moneyback Guaranteed – You're not happy? We're not happy. 100% refund within 30 Days.