GPS Trackers For Your Business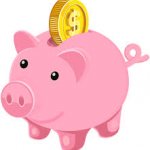 Business investments require the right amount of ROI for any business owner to see its true value. Unfortunately, there are lots of things in business owners don't see. If you are looking to cut costs, become more efficient, and gain better visibility into how your employees spend their days, a GPS tracker solution is the tool you need!
Think of a Tracker as a Tool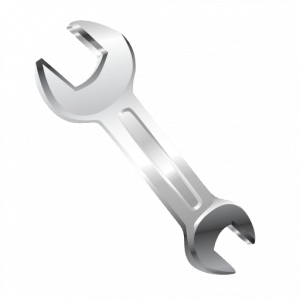 Managers and high level strategies typically fail when data is absent from the clear picture. Whether you are running a small business or a large corporation, without measures and data in place you are lost in the woods. GPS Trackers offer a suite of actionable data for managers and owners to easily decipher into attainable goals and financial savings. SATX Technologies has Solution Architects that specialize in large and small businesses. We can quickly provide case studies with data for businesses just like yours highlighting the following:
Fuel Costs

– Shows how much you spend

Fuel Efficiency

– Shows how efficient your driving habits are

Driver Routing

– Shows how quickly you can dispatch a driver to the closest location after a job

Driver Safety

– Shows how safe your drivers are driving and how they spend their day

Idle Times

– Shows how much idle time is spent which costs you more money

Driving History with Times

– Shows how your driver spent the day and routes they drove

Driver Speeding

– Speeding cost more money for fuel, even 5 MPH can end up costing you more money!

Unauthorized Use

– After hours driving, personal use, do you truly know where your company vehicles are?
Best App Interface - SATX Technologies Offers A Customized Experience
We have developed the absolute best quality map overlay using Google Maps in the market today. We deliver the most useful interface for fleet managers and business owners to ensure they have a clear picture of their operations. With a multitude of features from a smartphone app to your PC, our App delivers an easy interface you control from your business, home, or anywhere. For large fleets or life customers we offer flat screen configurations of your fleet to display in your operations center or for any C-Level Staff. Customization and dashboards for the types of data reports you want to see are all possible with SATX Technologies. Our development team strives to stay tactfully and technically proficient delivering a GPS solution that's better than rest.
Take a look at our industries page and find out more how SATX Technologies can help your business.
Trailers & Construction Equipment
There are literally hundreds of thousands of builders, contractors, and small businesses existing in America today. On average, contracting companies have equipment valued in excess of $40,000.00 with some as high as $300,000.00. Annual reports of equipment theft from the National Insurance Crime Bureau (NICB) continue to rise every single year with little or no signs of declining.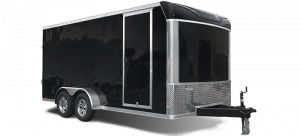 Trailers, Vans, and Trucks pulling trailers are the most likely suspects when it comes to theft of these high dollar assets. GPS trackers for trailers can ensure you recover your equipment and trailer quickly should it ever be stolen. The old saying "better to be safe than sorry" is an understatement when it comes to protecting yourself. Let's face it, contractors can't work without their equipment, imagine getting ripped off in the middle of big contract job where you don't have your tools to finish!
What Can SATX Technologies Provide?
Magnetic GPS Trackers are typically the right choice when it comes to trailers. These devices can easily be mounted or can be stuck to metal or steel on the frame of the trailer for concealment. In some instances, enclosed trailer types that do not have thick walls can mount our devices on the inside of the trailer. Magnetic devices are the best choice due to the battery life they pack: 10,000 mAh or 20,000 mAh. These devices have shock sensors in them and will operate based on vibration or need. If put in a low use state, these devices can get you 120-150 days stand by without needing a charge.
Request A Call Back
Would you like to speak to one of our GPS specialists over the phone? Maybe schedule a Demo? Just submit your information and we'll get in touch with you shortly. Feel free to also email us at anytime.