Kyle Fitzgerald
Chief Technology Officer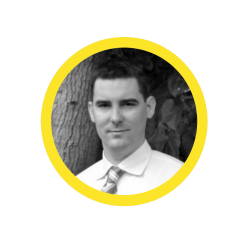 areas of expertise
IT Systems Management
Development Operations
Information Security
Automation
education
Associate, Business Administration

BS, Information Technology
With over 20 years of information technology, management, and entrepreneurship experience, Kyle serves as the Chief Technology Officer responsible for overseeing planning, developing, and guiding, the overall technical strategy that allows SATX Technologies to provide world class customer service and leading edge technology to our valued customers.
A techie at heart and a strong advocate of the maker movement, he has a passion for just about anything technology related. In his spare time, he enjoys spending time with his family, hiking, and building automation projects.
Kyle served in the US Army as an Information Systems Analyst before transitioning into a civilian role supporting the US Army and other Government agencies. Kyle holds a degree in Business Administration and Information Technology as well as several leading IT and InfoSec certifications. He brings many years of experience in the Information Technology, Information Security, and IT Service Management fields.