Mark Cavazos
GPS Solutions Architect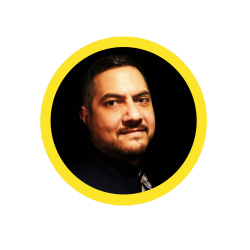 areas of expertise
IT Operations Management
Systems Integration
ITIL Implementation
Program Management
Service Design & Strategy
education
San Antonio College, SA TX
ITIL
Microsoft
Novell
Mark began his IT carrier working in a Civil Service position as a Novell Administrative Assistant
for the USAF HQAFMEA while attending San Antonio College. After serving as a Civil Service
employee for 2 years he started Contracting as Technical Support Manager working on several
contracts.
"What a tremendous opportunity to serve this emerging company as the GPS Solutions Architect, we will continue to provide outstanding support and deliver reliable tracking devices and services that are far beyond our competitors"
In 1998, he crossed over from Civil Service to the Education sector where he took a position as a Desktop Support Specialist with Northside Independent School District and 15 years later ended his carrier as the IT Operations manager where he responsible for several service areas which included Help Desk, Desktop Support, Audio\Visual, Evaluations\Testing and Infrastructure Deployment. In 2012, Mark then decided to move into the Oil & Gas industry where he spent the last 7 years in a Hybrid position as an Electronics\Computer Technician. During his final 3 years in the industry Marks primary responsibility was the Implantation, Installation and Product management of GPS tracking equipment.